The critical step in your autism protocol
Clearing out toxicity is the critical step in your journey. Toxicity wreaks havoc on children's neurological, endocrine, and digestive systems. Detoxification in a gentle and comfortable fashion, as  with the IonCleanse® by AMD, enhances the effectiveness of other therapies. Our IonCleanse® system helps build a solid foundation from which to begin other ASD therapies.
As children's bodies begin to detox, the systems that were energetically blocked or shut down can start to function normally again. Detoxification creates a platform whereby nutrition is better absorbed and gains in learning and cognition are locked in as the ability to focus and retain more information is improved .
---
Non-invasive, painless, easy to use!
AMD has been in business since 2002. With over 15,000 IonCleanse® units in the hands of practitioners and families, no one has ever been hurt or injured from using our system. The IonCleanse® process is painless, non-invasive, and very comfortable. Even if a child has a hard time being still enough to keep his or her feet in the foot bath there is an easy solution. The system can instead be used in a bathtub, where splashing is not an issue. Session time and frequency can vary from child to child.
---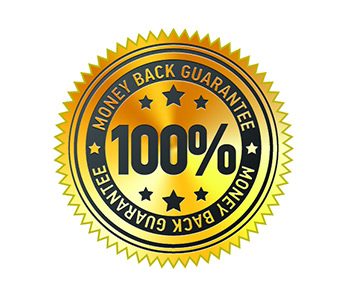 Your satisfaction is guaranteed!
We know your journey is filled with many choices; however, we feel so strongly that the IonCleanse® by AMD helps create a solid foundation that we offer a 60-day, 100% money-back guarantee. If you do not experience changes in your life and your child's life, send the unit back within 60 days ofor a full refund (see our return policy for more details). Are there any other therapies that go that far? Are there any other programs that confident?
Start with the IonCleanse® system; you will not be disappointed.
---
What are others saying?
There is a growing community inside of Facebook comprised of parents with children on the spectrum who are sharing their amazing stories. A member of The Thinking Moms' Revolution created this special group as a way for families to come together, learn, and support each other in this amazing journey with the IonCleanse by AMD. Join the group and see what is taking the autism community by storm.